About Us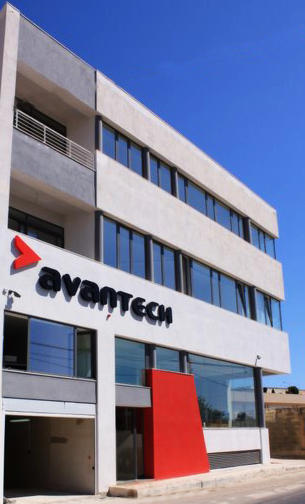 The Avantech Group offers software solutions, office equipment and related products and services to the business community locally and abroad.
Avantech are official distributors and service agents for Canon Consumer and Business Solutions products. This portfolio spans the full Canon range of photo video equipment, digital photocopiers, inkjet and laser printers of all sizes, large format printers, digital projectors, document scanners and calculators. Also included are a wide range of specialised Canon software solutions designed to ease office document workflow, archive, sort, print and monitor documents.
Avantech are also local distributors for AXIS surveillance cameras and Vanguard accessories, including camera bags, tripods and binoculars.
The software department is Avantech's software solutions arm which develops software aimed at the financial services businesses in banking, wealth & fund management, insurance and FOREX. Avantech Software also developed and markets Scan2x – an innovative kiosk-style intelligent document capture solution. This unique system brings consistent and intelligent document scanning within the grasp of every user in an organization, whether big or small, while maintaining security, ease of use, consistency and audit.
Corex, another company in the group, is responsible for the distribution of OKI colour laser and dot-matrix printers.
Avantech Group offices and showroom are situated in Avantech Building, St. Julian's road, San Gwann close to Mater Dei Hospital. Kindly click here for more information.
Mission Statement:
Our mission is to offer our customers top-notch products and services in a transparent and constantly evolving environment, while providing a safe and motivating workplace culture that promotes personal development, diversity, well-being, and a healthy work-life balance.
Vision Statement:
Our vision is to empower our customers to reach their goals of efficiency and productivity by providing exceptional products and services, while maintaining a commitment to integrity, customer satisfaction, employee well-being, environmental responsibility, and community engagement.
CORE VALUES:
Integrity – do the right thing.
Teamwork – support, encourage and inspire each other to create great things.
Innovation – think outside the box and be open to new ideas from others.
Empathy – always be caring of everyone we interact with.
Humility – admitting to a failure brings knowledge and respect from others.
Customer Satisfaction – we are committed to providing our clients with the highest level of service and support.