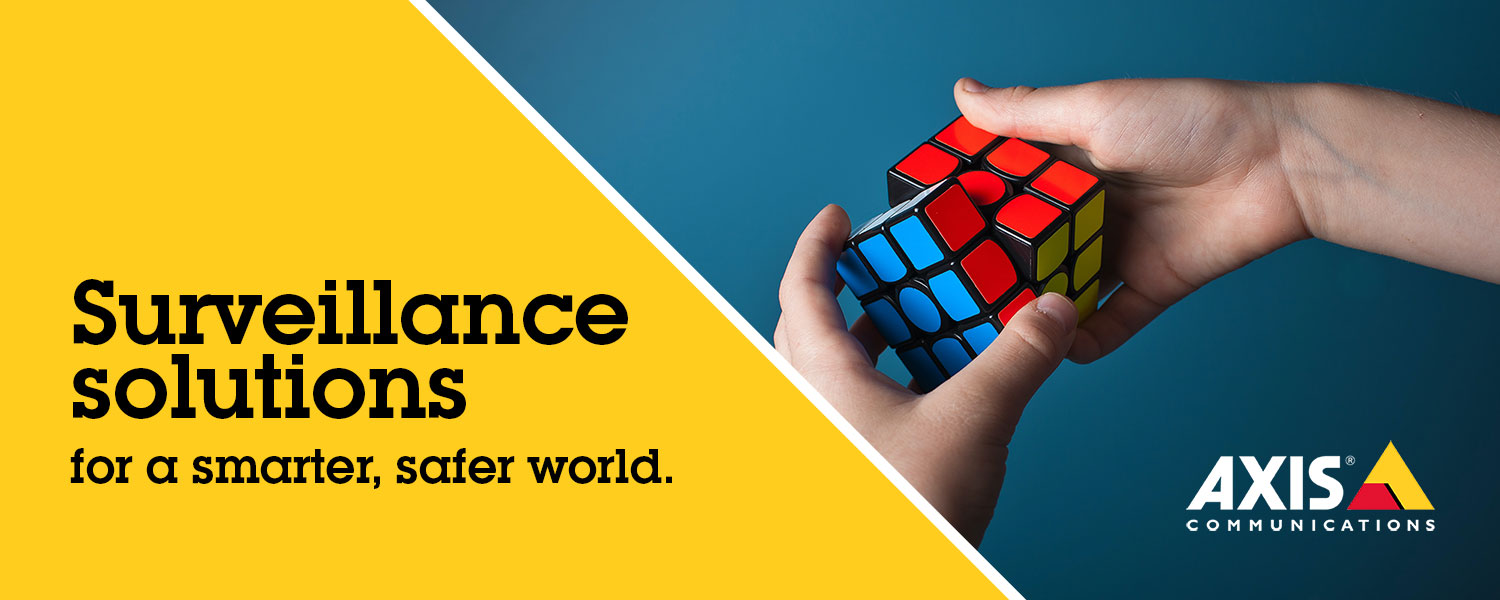 Our approach to video surveillance solutions (aka CCTV) is based on our extensive experience in IT solutions and software development making use of the cutting edge hardware and software provided by Axis Communications. This marriage between CCTV and a strong focus on the IT side of things resonates with the direction this technology is headed where these installations are no longer just a combination of cameras, cables and recorders but a fully loaded IT network leveraging the latest technological advances.
When designing a surveillance solution we tap into the expertise of our highly-trained staff who strive to provide the best bang for your buck using out-of-the-box design techniques and any possible software aids to make your surveillance installation work for you.
About Axis Communications
The world is changing and Axis make sure that they stay ahead of those changes. While security is still their main focus, they are gradually expanding into related markets using new network-based products and solutions. Their experience working with network video and audio solutions, analytics and access control contributes to the protection of people and property, process optimisation together with increased business efficiency and information access.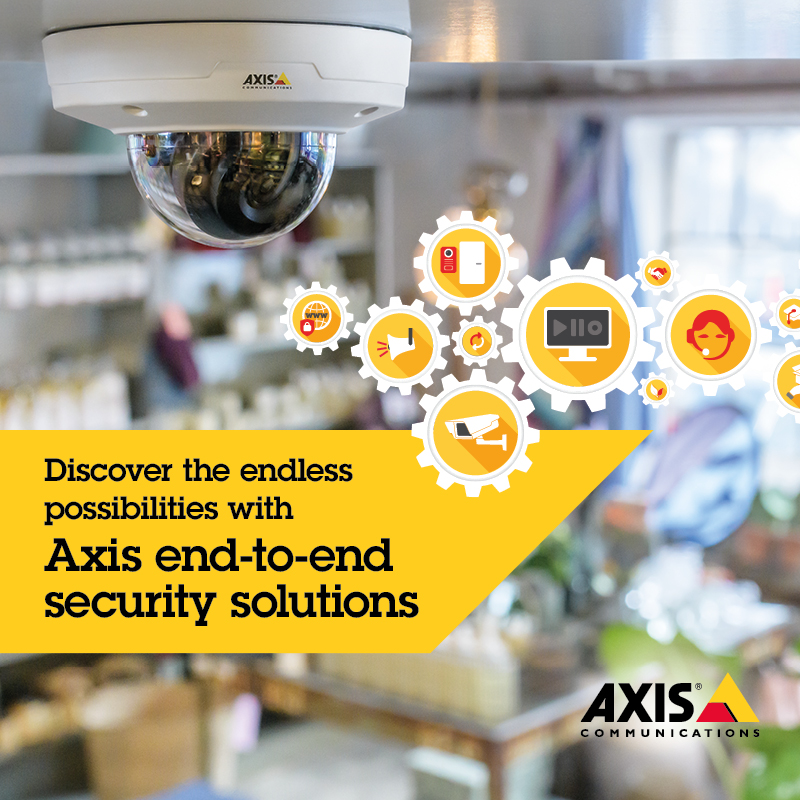 Axis CCTV Surveillance Solutions
With an Axis end-to-end CCTV surveillance solution, you can rest easy. Regardless of your business needs, you're well-protected against intruders, break-ins, vandalism, and anything else coming at you. Plus, your life as a business owner becomes easier in several smart ways.
End-to-end means you buy a complete security system tailored and validated to your specific needs, all from Axis. Everything is included, a Video Management System like AXIS Companion or AXIS Camera Station as well all connected devices. That could be a single video camera watching over your entrance. Or a hundred cameras and other networked security devices such as speakers, intercoms and access control products – protecting your premises, day and night.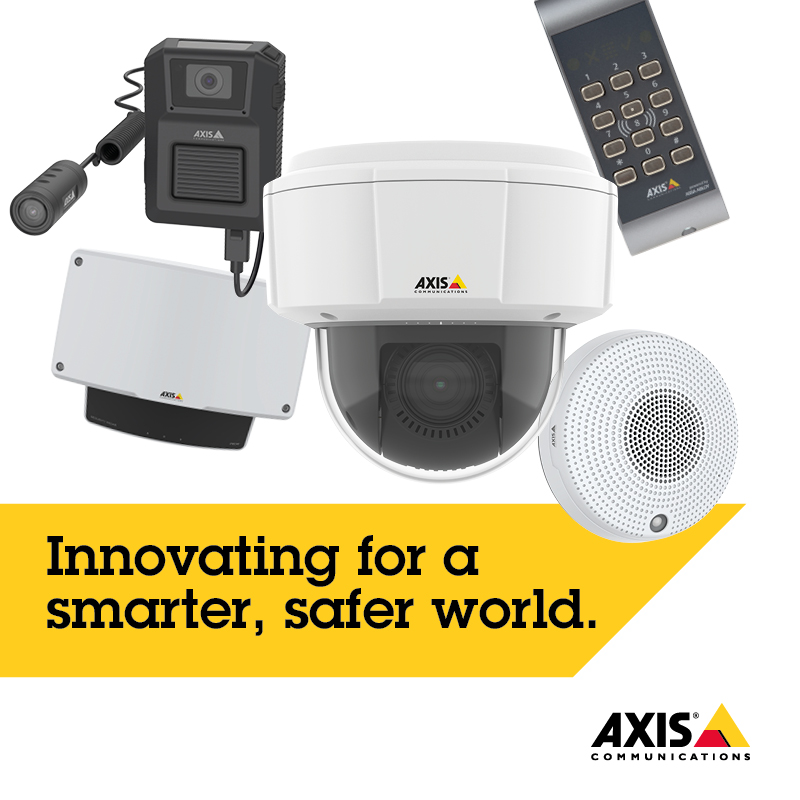 Axis Advanced Surveillance Solutions
Besides the conventional video cameras, Axis also specialise in hardware and software for specific applications such as cameras with advanced AI processing capabilities, accurate detection systems using radar and thermal technology and body worn surveillance solutions. If your needs exceed what a CCTV system usually offers, odds are that we've got you covered using specialised hardware and innovative software combinations.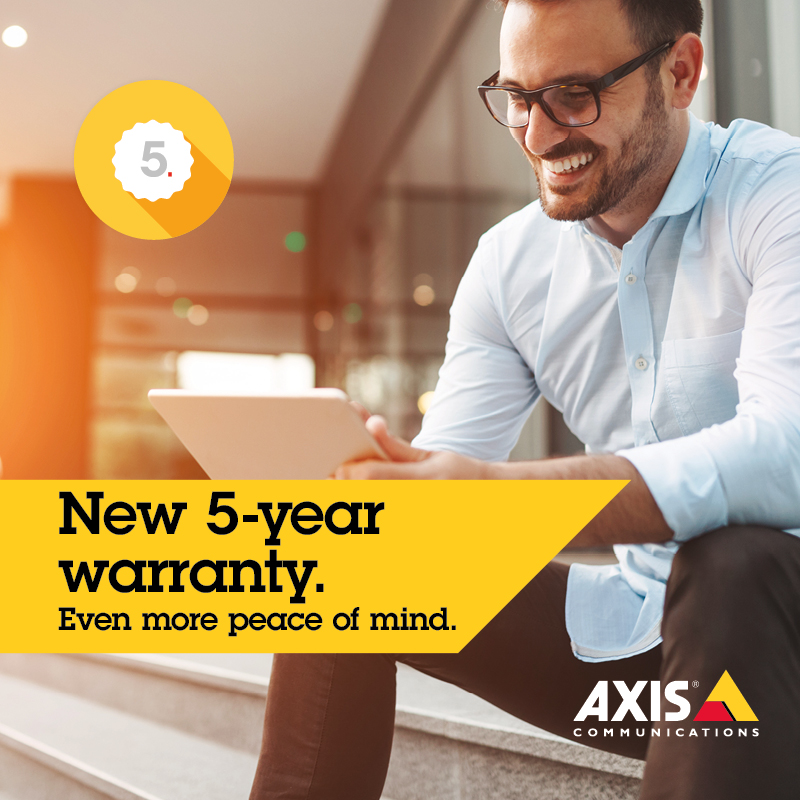 Axis 5-year warranty
Axis's new 5-year warranty service ensures you get the most out of your investment with years of hassle-free ownership. A continued commitment to first-class quality, reliability, and support with this excellent hardware warranty service.