Essential equipment when traveling – Destination Gibraltar
When I was younger travelling aboard was all about finding a hotel with a pool or beach, sunbathing all day long and smothering myself in 'factor zero' engine oil. But as time goes by and the family has grown up and moved on, it has given my wife and I time to travel, explore and visit other places. Gibraltar has been one of those places of interest that you see on TV, but you never thought of going. As a lover of the outdoors, photography and history we combined all three.
Now, what do I need to take with me…
Mobiles and Tablets are an easy way to research where you are going; find out little bit of the history and places to visit; bless search engines! What ever happened to all those foldable maps which were the size of a Persian rug? Points of interest – the upper rock; yes, that's where all the monkeys are. Access is available by cable car, organised tours or walks. The great siege tunnel with the incredible 100-tonne gun in St Michael cave; the Moorish castle – which does not mean you can eat it – is a great place to visit on the rock itself and has some good viewpoints. Europa Point where the Atlantic meets the Mediterranean, you can see the African coast of Tangiers ferries for which are available daily. If you still haven't done enough, there's always Spain if you dare to cross the airport runway to get there!
A good camera is essential when travelling. Not too expensive, so I have a Canon EOS 1300D; I have the fear of dropping expensive equipment! The bonus with this camera is that it's not too heavy, great for videos and a WIFI connection so I can transfer my photos and videos onto my phone or tablet. If I don't get a signal on that rock then there is something seriously wrong!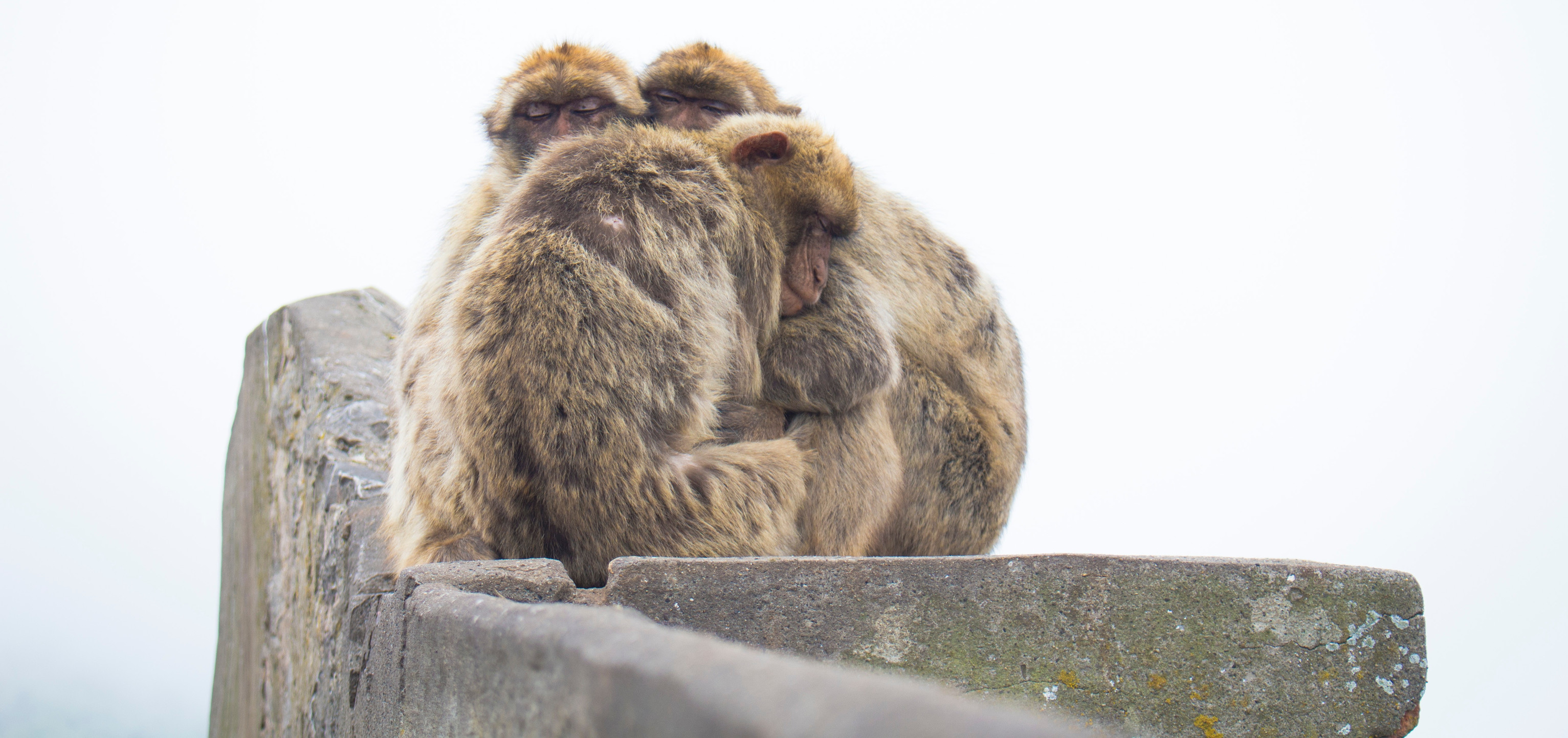 With what type of lens? I normally take two, one for portrait and one for landscape. The EF 18-55mm lens is compact, ideal for portrait photos, lightweight and with the optical image stabilizer it reduces camera shake which is suitable in low light, ideal to take photos of the monkeys and also inside the caves. The other lens is the EF-S 55-250mm f/4-5.6 IS STM lens the perfect companion for the EF 18-55mm lens standard lens. This gives me combined powerful telephoto performance especially for those 'long shots'!
A good sizable and comfortable ruck sack which is well padded and durable; my Vanguard Havana 48, perfect! It has well organised compartments and I am able to store all my equipment with great ease and with a waterproof cover; it is the ideal adventurer's kit.
My monopod is another perfect piece of equipment for me as an outdoor person; I can use this both as a walking stick whilst going up those steep slopes and also take videos and photos when using it as a tripod. The Vanguard Veo AM -24 is ultimately very strong lightweight and adjustable in length and perfect for meeting both requirements.
A spare battery and SD cards is important especially if you get to your destination and you find out your battery is flat or you have lost your SD card. There's nothing worse than finding 'that perfect photo opportunity' and not being able to capture it.
Protection for your equipment is a must. A lens filter protector is not too expensive and helps to eliminate lens scratching, especially in dusty environments!!
In summary, enjoy your travels but, having the necessary equipment will help you make the most of your travels and capture those memories which last a lifetime!
My next trip is to Val D'Isere; looking forward to making the most of the landscape facility on my Canon 1300D whilst hurtling down the mountain!!! Wish me luck!
By the way, the biathlon in Val D'Isere is attracting new entrants this year… Whatever next!