The "hidden" cost of buying online
Buying online certainly has it's advantages, but when it comes to certain products the disadvantages and risks outweigh the benefits.
Cameras, lenses and the likes fall under this umbrella. There are several reasons for you to be extra careful with the parting of your money online.
Mainly, the major risk is associated with products known as 'grey imports'. If you are not familiar with the term, grey imports are products which were imported into our region, but were not meant to be sold in our region. To give you an example, a camera made for the US market imported into Malta (European market) would be classifed as a 'grey import'.
Granted, such products are often sold at a lower price. What they end up costing you in the long run however is another story.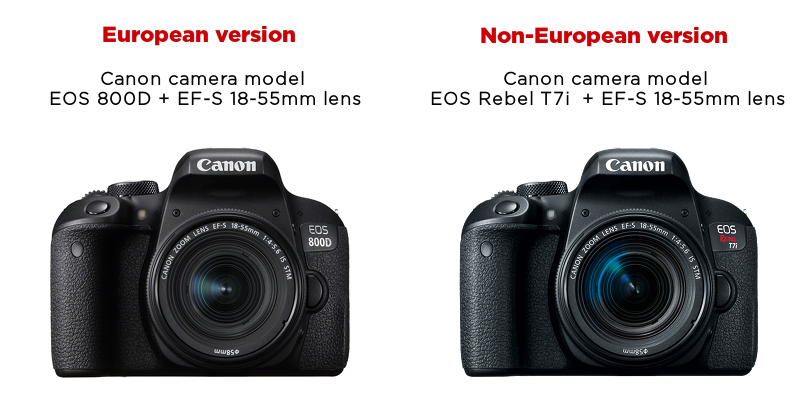 The hidden costs – uncovered
Initially, you may think that a product which is a grey import is a great deal. In some cases, you might not even realise that you are purchasing a Canon product under these conditions. A few sellers even go as far changing accessories to a cheaper version so they can sell the original as a separate product for a quick buck.
Here's a list of the issues and extra costs your grey goods can entail
1. Import duties or customs fees
This is a costly risk. Even though the website might be listed as registered or operating within your region, the warehouse could be located in a different territory. Your bill could run from anywhere from 18% to 23% for local VAT, import duties and other charges.
2. No warranty
Grey imports are not covered by the Canon Europen Warranty. Whilst the seller will say that there is a warranty for the product, the truth is that it can only be availed of in the originating product's region. Your product's warranty is at risk even if you are buying from a trusted European seller. Canon require a specific and properly filled out warranty card which few sellers provide.
3. Hazardous or low-quality power cords and adapters
Third-party non-Canon branded adapters, as well as low-quality cables can be unsafe and might not comply with local regulations.
4. Incorrect software
This may not work in Malta.
5. Inability to take advantages of offers
Don't be fooled by certain offers such as the alluring 'Canon Cashback' offers advertised. Canon Cashback offers are limited to the region in question and cannot be taken advantage of if you are located in another territory.
The advantages of purchasing Canon goods for your region
All these issues can be avoided if you choose to buy products that Canon has intended for your region. Such products are designed with the specific market in mind and have full support, Canon accessories and the proper warranty. The price you see is the actual price you pay, and you can enjoy your Canon purchase with peace of mind.
Last but not least, you can take advantage of all local offers such as Cashback promotions for fantastic discounts.
Read another blog post of mine titled '10 reasons to buy your Canon camera from Avantech' to find out why you should entrust us with your purchase.