Canon Large Format Printers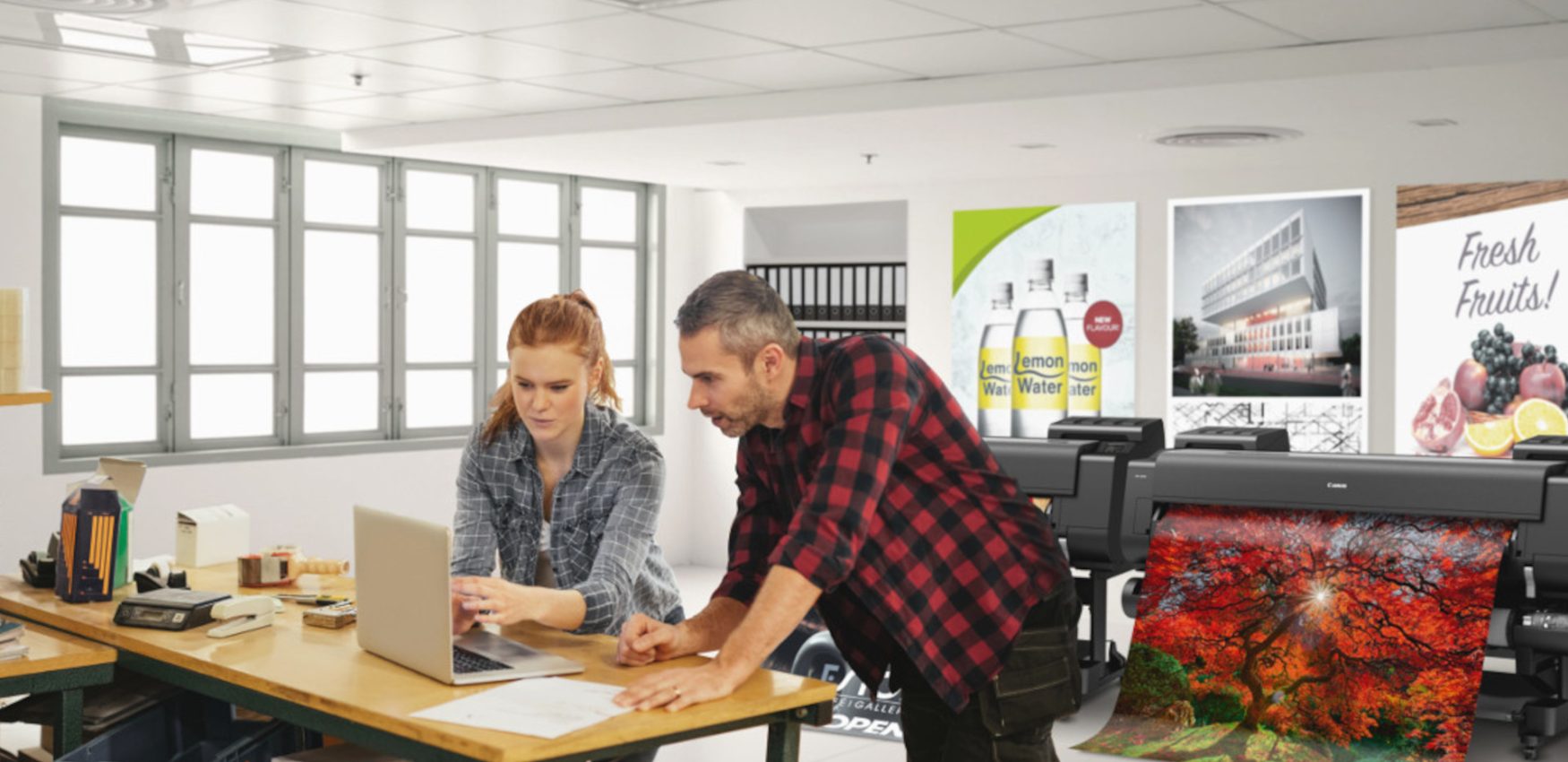 While they are miles apart, construction, graphic design and photography have one common denominator, the need to handle large format images, thus the need of using a large format printer. 
As one can easily assume, their requirements vary greatly, however Canon has a large format printer for everyone in this regard.
Large format printers designed around different lines of work & requirements
Each line of work comes with different requirements, expectations and difficulties. This is why Canon offers a wide range of large format and multi-functional printers which are built to fit your requirements.
The Canon large format printers can handle a vast range of media in various sizes starting from 17" up to 60". They deliver millimeter accuracy for CAD and GIS printing and outstanding photo reproductions of fine art prints.
Extend your potentials with the right large format printer
The Canon Large Format printers also come as multi-functional machines that allow you to scan and copy in size up to 40", and to extend your potentials and meet your deadlines with a touch of a button.
What to look for when choosing your Large Format Printer
Construction Industry
Size – because nobody likes using a magnifying glass at a construction site.
Colour – so that your contractor does not put a gas main instead of a water pipe.
Ease of use – because the printer should work for you, not the other way around.
Graphic Design and Mapping
Detail in print – because your work demand attention and your printer should reflect this.
Media handling – because different media can give different definitions to your design.
Accountancy tool – so that you have total control on what your prints are costing you.
Photography and Art Reproduction
Number of colours – for your printer to interpret a wider colour gamut and reproduce true colours.
Colour fastness – because your prints should keep their colours year after year.
Media handling – different media finishes; a sure way of obtaining the results you want.
Focus on running your business and let us take care of your printer's maintenance with the Canon imagePROGRAF e-Service plan.

Full Service and Maintenance Pack

Automatic Provider Notification

Cost and Time Efficiency

Shorter Response and Downtime
On-time Consumables Renewal

Real-time Remote Monitoring
What is the Canon imagePROGRAF e-Services plan?
Canon's imagePROGRAF e-service is a plan where you pay only for what you print. Available on select Canon imagePROGRAF printers, this plan guarantees a smooth printer maintenance experience throughout the contract without the need of the user interaction, providing you with total peace of mind. You just pay a small click charge per print and keep your focus on running your business!
*Included in the click charge are the consumables, maintenance and spare parts, therefore you will not get any unexpected cost!
*Click charge does not include printer price and media price.