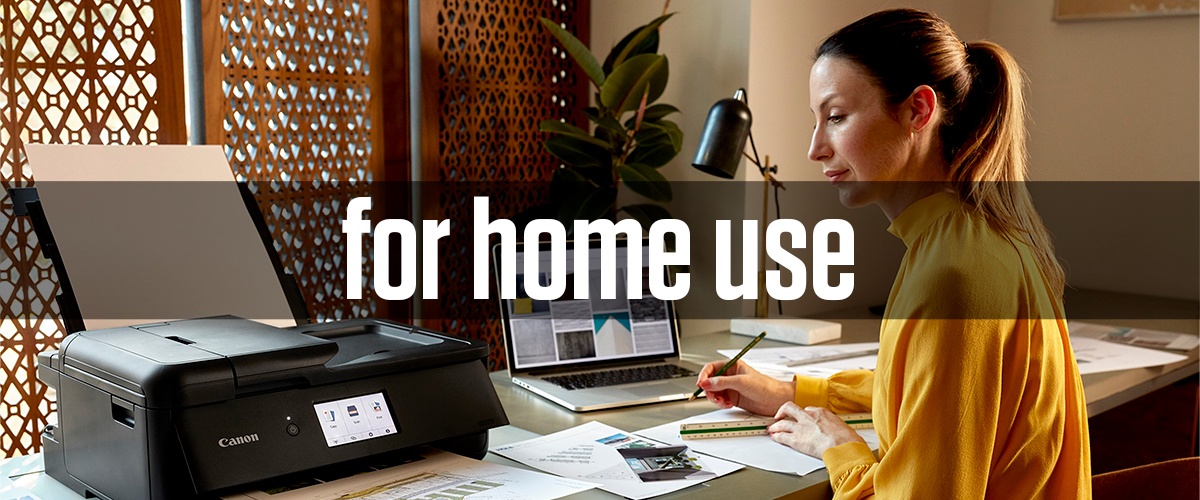 Canon printers designed to fit your lifestyle.
Combining functionality and style, Canon's home printers make the most of your images and documents.
What to look for in a home use printer:
Size and style, because your printer should stand out in a good way.
Connectivity, the more connectivity options your printer has, the more flexible you can be.
Cost, make sure that you buy the printer which is best suited for your printing environment.
Automatic two-sided printing, so that you save on paper and filing space.
Click here if you need a printer to use for school.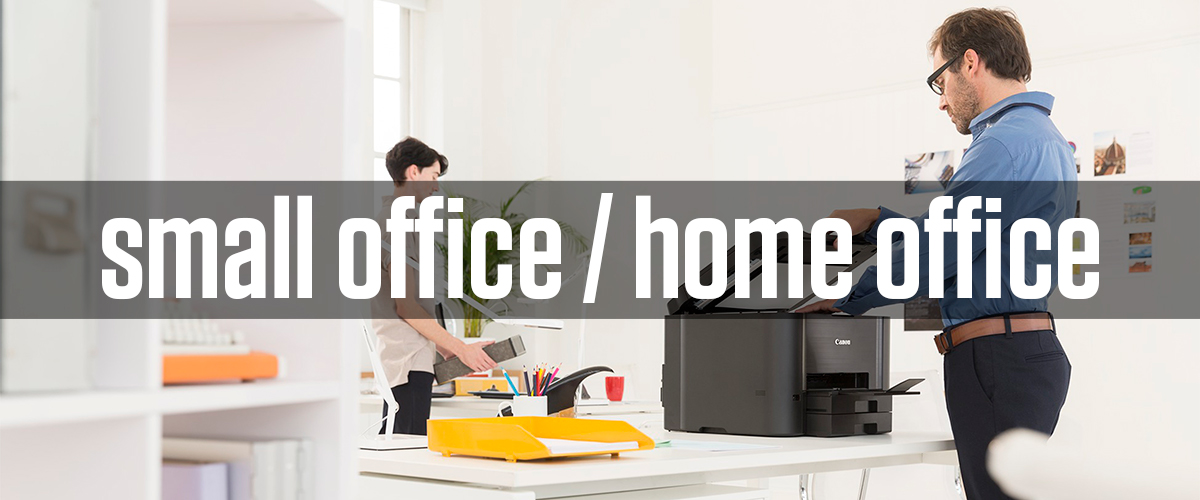 Canon printers for your office.
Maximise the potential of your small office with the robust and productive Canon small business printers.
What to look for in an office printer:
Automatic document feeder, so that you can scan or copy multi-page documents with ease.
High capacity consumables, saving you time and money.
Multiple paper inputs, so that you easily can print on different paper sizes and types.
Quick first print out time, because your printer should not slow you down.
Most Canon office printers are eligible for a 2-year warranty extension.