Choosing the Right Scanner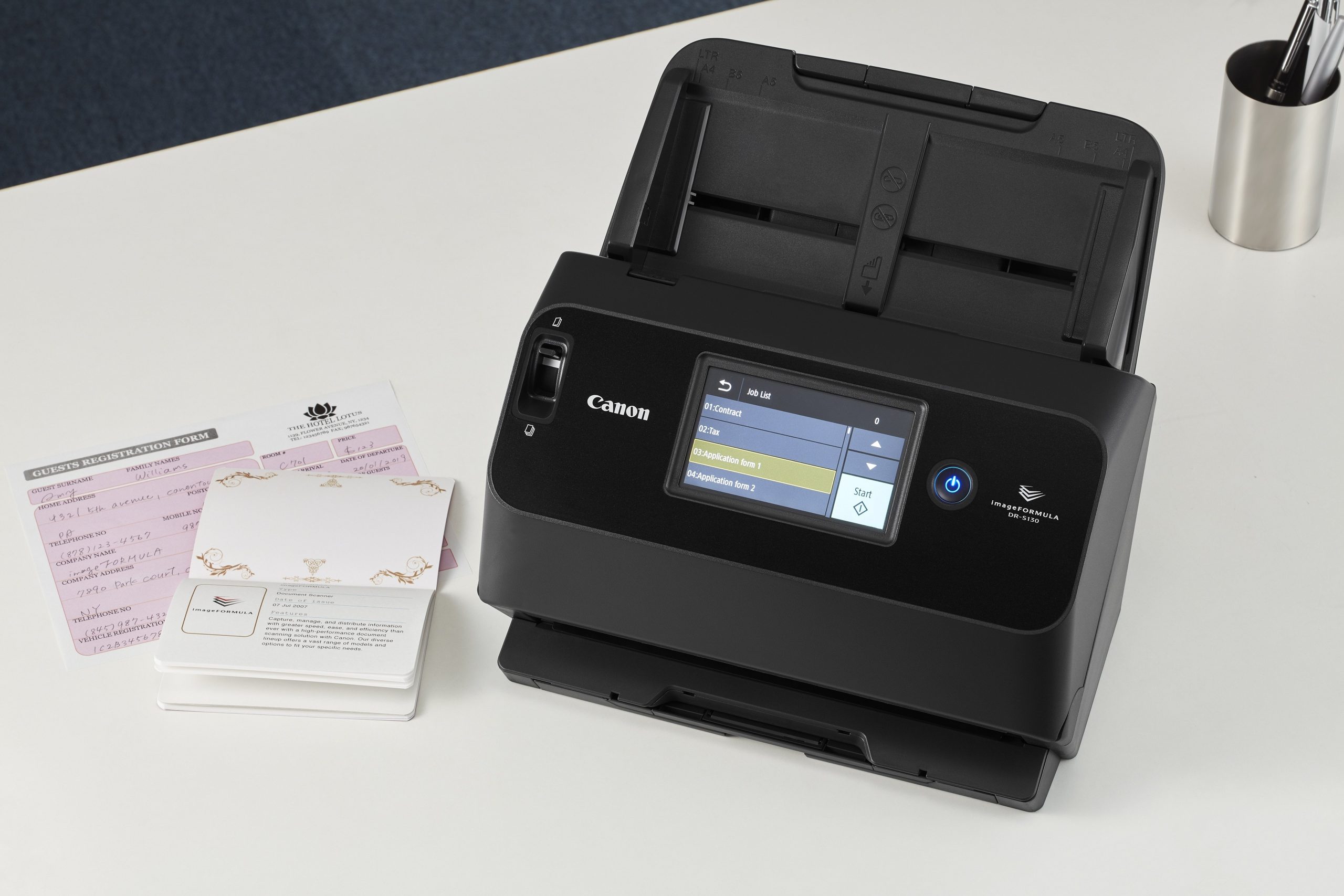 What is a High-Volume Document Scanner
Like any other scanner, a high-volume scanner is a digital document imaging machine. The difference between a normal scanner and a high-volume one is that the latter is able to process large amounts of papers, cards and other physical documents in the least amount of time possible. This article will highlight what you need to know before choosing the right scanner for your organisation's needs.
These scanners are designed specifically to meet the high demands of organisations, government agencies and other businesses which are faced with processing up to tens of thousands of pages per day. This is while also keeping to a high level of quality and regulatory compliance.
Some organisations are required to process large amounts of documents and information both to record this data and to store it securely for future reference. Some of the industries which are most likely to make use of a high-volume scanner include financial services, government entities, healthcare, legal services and insurance.
Benefits of a High-Volume Scanner
Any organisation dealing with a large amount of physical documentation would benefit from having a high-volume document scanner. When properly integrated into a company's workflow. The features of a high-volume scanner can have quite an impact on the bottom line of an organisation.
Below are some of the ways that a scanner can benefit an organisation:
Time-saving
High-volume scanners have the ability to minimise the amount of human hours needed to digitise a number of documents. This allows employees to focus on more pressing matters. All high-speed scanners can read a page from both sides (single pass duplex) and identify when one of the sides is blank and remove it.
Error prevention
Some scanners are engineered to prevent malfunctions proactively, without requiring intervention or re-scans which may prove to be costly. This way, issues and errors are stopped before they occur. Some scanners are also capable of identifying when more than one page goes through the scanner and alerts the user. Some can also identify when a document being scanned is still stapled together.
Flexibility
Some scanner models are able to cater for different document sizes and paper thicknesses with minimum interaction and calibration.
How to Choose the Right Scanner
The first task in choosing the right scanner for your organisation is estimating a return on investment. As a machine will typically see a lot of use in its lifetime, it should be considered for its ability to deliver value over time.
It's crucial to keep several key factors in mind to ensure you make an informed decision that aligns with your business needs. Here are some important considerations:
Scanning Speed and Throughput: High-volume scanners should offer rapid scanning speeds and efficient throughput to handle large volumes of documents without causing delays in your workflow.
Duty Cycle and Durability: Check the scanner's duty cycle, which indicates the number of scans it can reliably handle per day or month. Opt for a scanner built to withstand the demands of continuous, heavy use.
Document Feeding Mechanism: Look for scanners with robust automatic document feeders (ADF) that can handle varying paper sizes and types without frequent jams or interruptions.
Duplex Scanning: Ensure the scanner supports duplex (double-sided) scanning, which enhances efficiency and saves time by scanning both sides of a document simultaneously.
Image Quality and Resolution: High-resolution scanning ensures accurate reproduction of details in documents. Choose a scanner that provides the required image quality for your specific needs.
Document Size and Types: Consider the maximum and minimum document sizes the scanner can handle. Additionally, assess whether the scanner can accommodate different types of documents, such as fragile or thick papers.
Connectivity and Compatibility: Check the scanner's connectivity options (USB, network, wireless) and confirm compatibility with your existing software systems or document management solutions.
Software and Features: Look for scanners that come with advanced software for image enhancement and OCR (Optical Character Recognition), which can prepare your documents for your Document Management System. These features can also significantly streamline your document processing.
Maintenance and Support: Research the manufacturer's reputation for reliability and customer support. Consider factors like warranty, availability of replacement parts, and access to technical assistance.
Total Cost of Ownership: Evaluate the overall cost of the scanner, including initial purchase price, ongoing maintenance, consumables (such as rollers and pads) and potential software licensing fees.
Scalability: Choose a scanner that can adapt to your growing needs. Consider whether it can be easily integrated into your existing workflow or expanded to accommodate increased document processing.
Canon High-Speed Scanners
Canon High-Speed scanners have been optimised to provide top-notch scanning performance in even the most demanding high-volume settings. With their advanced processing power and remarkable productivity, these scanners expand your business potential.
The following are some features found in Canon high-speed scanners:
Barcode recognition
Ultrasonic double-feed and staple detection
Dropout and colour enhancement
Auto Page size detection
Image rotation
Contrast adjustment and shading correction
De-skew
Border removal
Scanning side selection including skip blank pages
Text orientation recognition
Punch hole removal
Unnecessary dots and notch removal