IRIS, a Canon company, is a world leader in Optical Character Recognition technologies (OCR) and mobile scanning with over 30 years of research and development into easy, user-friendly and efficient solutions that address your needs in the field of information management, whether on the go or at the office. Their range of portable and lightweight scanners comes with a powerful software suite that does anything from exporting contact information from business cards to reading scanned documents out loud.
Besides conventional sheetfed scanners, they also specialise in desktop camera scanners ideal for scanning books or fragile documents. They can also double as an overhead webcam compatible with various video conferencing apps taking distance learning and product demonstrations to the next level.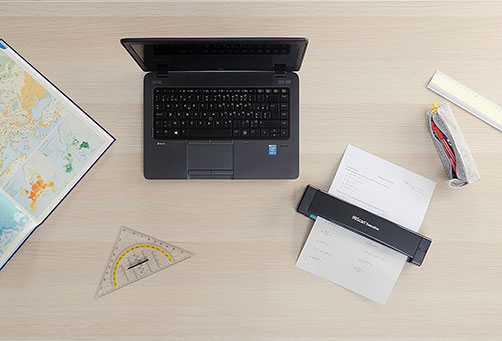 Gone are the times when you needed to go through heaps of documents to get to that two-year-old warranty card or invoice. With I.R.I.S.'s range of portable scanners, you can digitise these documents at the touch of a button and thanks to their world-leading OCR, searching through scanned documents is a breeze.
On top of that, an I.R.I.S. scanner will also allow you to preserve your precious family memories by scanning old photographs and your children's drawings in the blink of an eye. You can then share these on social media or archive them in the cloud storage solution of your choosing.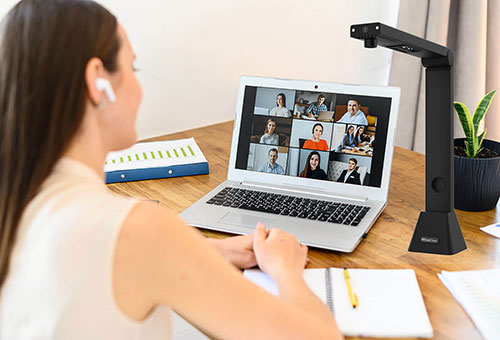 Class notes and exercises can be stored in the blink of an eye using I.R.I.S.'s range of sheet-fed scanners. These USB scanners can be used to centralise school documents on the cloud allowing easy access to these documents without having to carry them around with you. In addition to that, thanks to the powerful software suite that is bundled with these scanners, you can convert these documents to editable formats such as Word or Excel for enhanced usability.
For educators, on the other hand, I.R.I.S.'s range of book scanners take distance learning to the next level through their capability to function as a visual presenter compatible with many video conferencing applications such as Teams, Zoom and Meet. This allows you to stream a live video feed showing a clear picture of reference books or notes as you are writing them along with your own image coming from your webcam.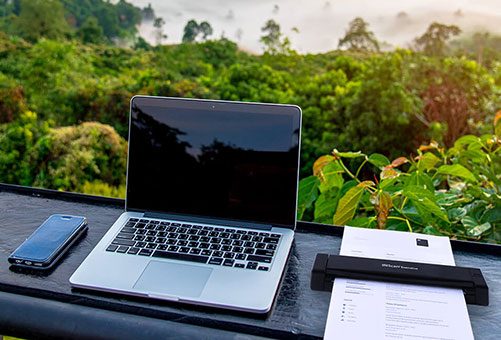 The basis of any proper remote working setup is easy access to all the resources that you find in the office. Physical documents can't always be carried around and with the IRIScan Pro 5 and the bundled Readiris Corporate software, you no longer need to! Thanks to fast, high quality scanning and a world-leading OCR engine this solution will allow you to digitise stacks of documents in no time and automatically store them in your Document Management System.
Furthermore, with I.R.I.S.'s range of portable sheet-fed scanners you can complement this system by digitising any other documents which you require whether you are working from home or from your yacht while sailing the Mediterranean.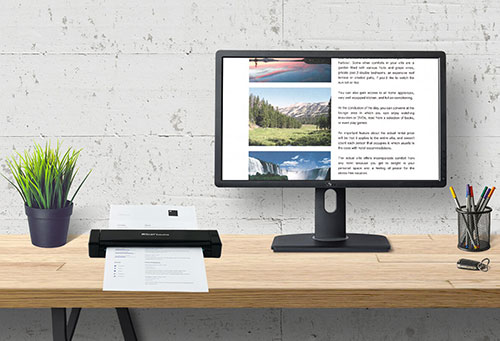 As time goes by our desks are getting cluttered with more and more electronic devices which are needed on a daily basis for efficient working. This is where the IRIScan Executive 4 comes in, requiring 85% less space than a conventional flatbed scanner while offering a wider range of features such as single-pass two-sided scanning along with a robust software suite allowing you to process anything from invoices to business cards to plastic ID cards.
Complementing the above, the IRIScan Desk 5 Pro will enhance your virtual product demonstrations by allowing you to output a video feed covering up till the size of an A3 sheet to all the leading video conferencing or recording applications.